Field Trips
Main Content
Looking for a field trip to an airport?
The SIU Aviation Program provides tours and fun interactive activities at the Southern Illinois Airport. These tours are great for schools, scout groups, boys' and girls' clubs, and similar organizations.
Field trips are available for third graders and older. Times are available Monday-Friday from 9:00 am to 3:00 pm.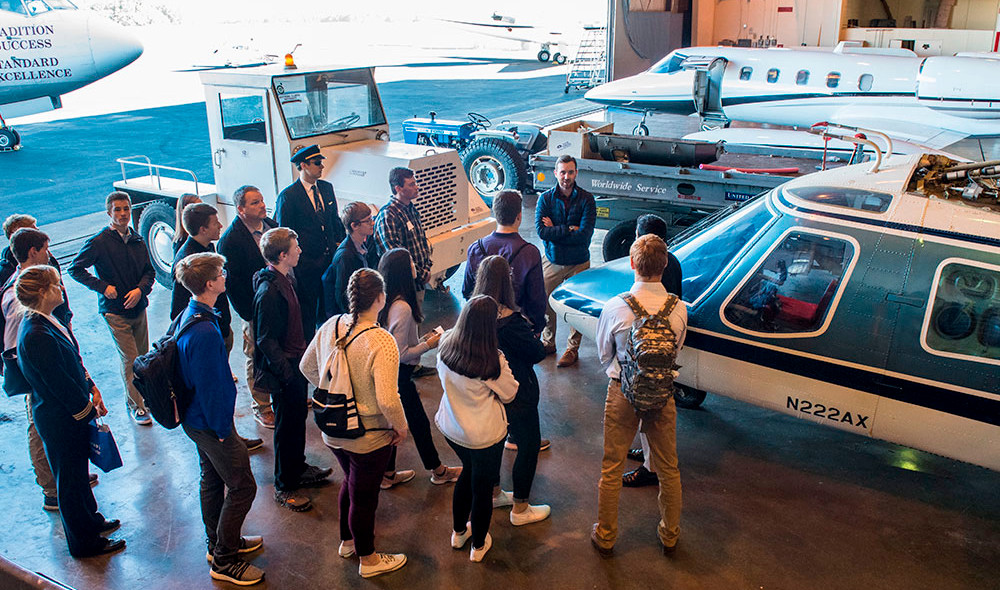 Tour Areas General Include:

• Weather Dispatch
• Cessna Aircraft
• Flight Simulators
• Aviation Technologies Airplane Hangar, 737 Airplane, Gulfstream III Aircraft, and Aviation Flight Maintenance Hangar
Scheduling Information
The following information is needed when scheduling a field trip:
Date needed for tour
Teacher/parent name
School name
Number of students
Age group
Contact info
Time limit/limitations