Career Days
Main Content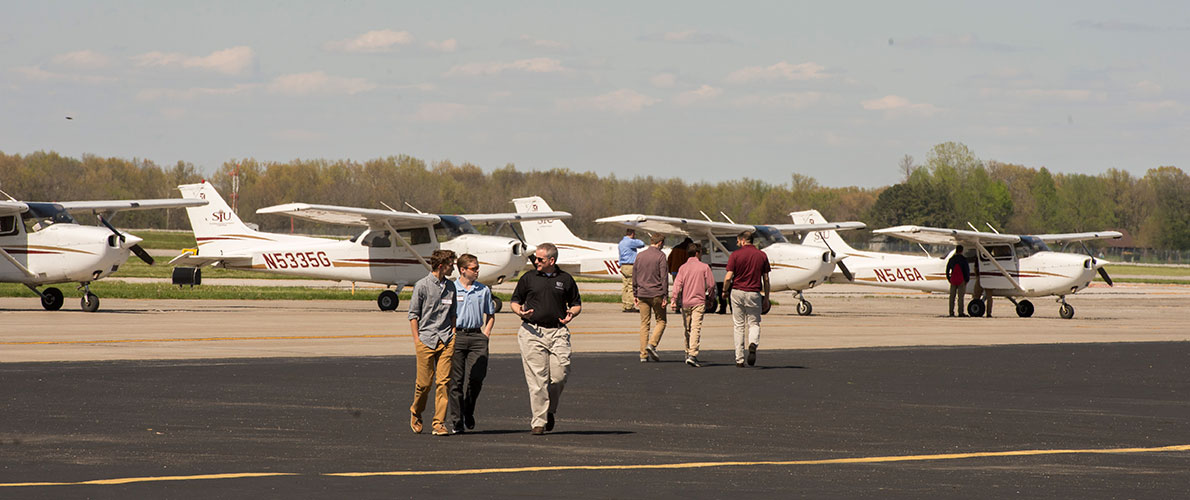 SIU Aviation Career Days
Our Annual Career Days offer students a chance to experience what a career in aviation is like. Students get to tour the facility and meet with SIU's aviation professors. They also get to experience what it's like to work for major airlines lines, including United Airlines and American Airlines, hear from leaders in the industry, and yes... fly.
United Airlines Career Day
25th Anniversary United Airlines Career Day
AMERICAN AIRLINES CAREER DAY
UNITED AIRLINES CAREER DAY APPLICATION
Please fill out the following form for consideration for this event. Communication will be handled via email, so please ensure that your email address is entered carefully and correctly. SIU Aviation will not be held responsible for missed communications.
Please also ensure that the name you enter matches the ID you will be using to check in at the airport. If they do not match EXACTLY they will not allow you to board the plane.
Please complete the following information:
Loading...