Jobs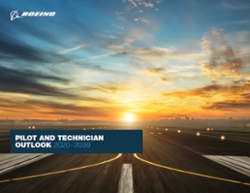 Students and Prospective Students, please view the Pilot and Technician Outlook from Boeing.
A great source of information.
---
ASSISTANT AIRPORT MANAGER
Lawrenceville-Vincennes Airport
The assistant manager will assist in daily operations, maintenance, and public relations of the Mid-American Air center, Lawrenceville-Vincennes Airport, a general aviation airport. The successful candidate will assist in airport facilities including wastewater utilities of the day-to day operation, maintenance of, and in accordance with federal, state and local regulations.
This position will assist in professional and administrative work including developing goals, objectives, plans, programs, revenue projections, budgets, federal grant applications, training/development programs and safety initiatives for the management of the airport. Formulating policies, establishing objectives, developing short- and long-range plans to improve airport operation, facility development, safety, security protocols, facility maintenance and business and marketing goals. Following federal, state and local regulations, the position ensures safe and efficient airfield operating conditions. The position will be required to perform other duties as assigned.
Send current resume stating qualifications and experience to:
Kurtis E. Schwartz, Airport Manager
Mid-American Air Center
13608 Hangar Road
Lawrenceville, IL 62439
Or email same to: midamericanaircenter@yahoo.com
---
Airport Operations Specialist
Monroe County Airport - Indiana
Job includes inspecting and patrolling all airport facilities, grounds, and properties to ensure regulatory compliance with Federal Aviation Part 139 regulations and other codes, procedures, policies, and taking necessary action. Assists department in maintenance of airport facilities and equipment.
Deadline to apply is October 12, 2020 by 9 a.m.
Submit resume and references to: airport@co.monroe.in.us, or via mail to Monroe County Airport, 972 S. Kirby Rd, Bloomington, IN, 47403.
View the flyer for more information.
---
Operations Specialist III
Greater Rockford Airport Authority
Chicago Rockford (Ill.) International Airport (RFD) is committed to providing exceptional people with opportunities to grow and be creative at one of the best airports in the United States. Requires the ability to perform airfield operations, including, but not limited to, monitoring and controlling the use of the airport, providing information assistance to both airport users and public with excellent communication skills. An understanding of FAR parts 139, 77, 150 and TSA 1542. The ability to perform in the airfield area and conduct various operational duties. Capable of working independently. Related experience, computer skills, and knowledge of airport operations a plus. Requires the ability to work various shifts, including evenings, weekends, and holidays. Overtime required as needed or based on the seasonality. 
For More Information: https://flyrfd.com/wp-content/uploads/2017/08/OPERATIONS-SPECIALIST-III-Job-Posting.pdf
Send Resumes to: scassaro@flyrfd.com
---
Aircraft Maintenance Technician
Location: Milan, IL, US, 61264
Company: John Deere
There are 7 billion people on this planet. And by 2050, there will be 2 billion more... many moving into urban centers at an unprecedented rate. Making sure there is enough food, fiber and infrastructure for our rapidly growing world is what we're all about at John Deere. And it's why we're investing in our people and our technology like never before in our 175-year history. Here the world's brightest minds are tackling the world's biggest challenges. If you believe one person can make the world a better place, we'll put you to work. RIGHT NOW.
Primary Location: United States (US) - Illinois (US-IL) - Milan 
Function: Operations
Title: Aircraft Maintenance Technician – 63329
Anyone interested in applying or about to interview is more than welcome to reference Thomas Kennedy, Cooling Systems Engineer, 4WD Loaders (KennedyThomasL@JohnDeere.com) for information about the Deere culture or interview process.
For more information and to apply:
https://jobs.deere.com/job/Milan-Aircraft-Maintenance-Technician-IL-61264/626050800/
---
Operations Specialist

-
Brookfield, CT
Unity Jets 
Brookfield, CT
Unity Jets is seeking to hire an Operations Specialist to help develop and grow our department. This position will be based in our Brookfield, CT office. Some travel may be required, primarily to our Miami, FL office. The position will require normal business hours Monday to Friday and, in addition, occasionally some on-call hours through the week in the early morning or evening and also on the weekends or holidays. Customer demands in private aviation require 24/7 service. An effective Operations Specialist will need to be willing to provide excellent service in a busy and competitive environment.
Unity Jets has been in business since 2011. Founded by former NetJets Executives, Unity Jets offers a NetJets level of customer experience without the large capital commitment or long-term contracts. We are a well-established Private Jet Company.
Visit their website:  Unity Jets
Send resumes to:  colin@unityjets.com
---
Bombardier Aerospace - Various Locations
Bombardier Aerospace Career Opportunities
Kansas, Oklahoma, Texas, Nevada, California, Arizona, New Jersey, Connecticut, W. Virginia, Florida, New York 
Bombardier Aerospace is hiring for many positions in various locations throughout the U.S. At Bombardier, over 69,500 employees work together to move people forward around the globe—one good idea at a time. We're a global transportation company with 73 production and engineering sites in 28 countries, and a worldwide network of service centers.
For More Information:  Bombardier Career Opportunities Flyer
View their website:   careers.bombardier.com
---
Assistant Instructors/Lecturers (Flight) - Carbondale, IL
Department of Aviation Management and Flight
SIU Carbondale
The College of Applied Sciences and Arts at Southern Illinois University Carbondale is seeking qualified applicants for anticipated positions within ASA's Aviation Flight program. These are term, non-tenure track appointments.
For More Information:  https://affact.siu.edu/jobs/asa551.html
---
Aeronautical Information Specialist - St. Louis metro area
Terra Veta Aeronautical & Geospatial Solutions
O'Fallon, IL
This position is in support a Department of Defense program for the U.S. Government. Applicant must be a U.S. citizen. The specialist will produce terminal procedures for military flights such as departure, arrival and approach charts using MicroStation (CAD software). Candidates will have familiarity with instrument flight, flight information publications, and must understand aeronautical concepts. Training is provided, but previous experience with CAD software, an instrument flight rating, or prior air traffic control experience is a plus.
For More Information:  Terra Veta Aeronautical Information Specialist
Send resumes to: careers@terraveta.com
---