Jobs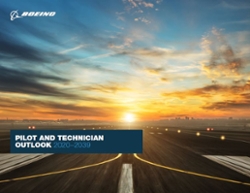 Students and Prospective Students, please view the Pilot and Technician Outlook from Boeing.
A great source of information.
---
Powerplant Engineer - Amerijet International Airlines - Miami, FL
The powerplant engineer is responsible for performing a variety of functions in the Engineering Department and reports to the Powerplant Manager.
View the full job description.
---
Ag Aviation/Helicopter Maintenance -
Aeri
nova
, Inc. and Aerinova Aerial, LLC - Illinois
Looking for people to join our team both full-time and seasonal. We have opportunities that range from office, logistical support, maintenance, and customer service. In addition, we offer competitive compensation, policy and flight benefits, if KPI's (Key Performance Indicators) are met.
If you think you would be interested in learning more about Ag Aviation or Helicopter Maintenance, please send your information to careers@aerinova.com so a time can be set up to connect.
---
Maintenance Planner - Amerijet International Airlines - Miami, FL
The maintenance planner assists, and is responsible to, the Manager of Planning for the expeditious and accurate performance of the duties and responsibilities in the Planning department.
View the full job description.
---
MIP Program Analyst - Amerijet International Airlines - Miami, FL
The MIP Analyst shall assist the Planning Manager to analyze aircraft requirements and preplan all required inspections, overhauls, Engineering Orders, Airworthiness Directives, Supplemental Type Certificates, and other maintenance functions. Must be familiar with portions of Aviation Regulations and Amerijet's s General Maintenance Manual and Maintenance Inspection Program.
View the full job description.
---
Operations Agent - City of Lubbock Airport
Assists in monitoring and maintaining safe and efficient airport use and responding to real or potential emergency situations at the Lubbock Preston Smith International Airport (LPSIA). The primary mission is compliance with and implementation of Federal Aviation Regulation (FAR) Part 139 – Certification of Airports, the Airport Certification Manual (ACM), and Transportation Security Administration (TSA) Regulation Part 1542.
QUALIFICATIONS:
Completion of a bachelor degree in aviation management or a related field, or any combination of
relevant education and experience which provides the following:
Valid current driver's license
License preferred or must obtain TCOLE Telecommunications within one year of employment
Hunter's Education certificate preferred or must obtain within three months of employment
Applications can be filed online
Read the full job description.
---
Operations Supervisor - Omaha Eppley Airfield
This position supports the 24/7/365 operations of Eppley Airfield and Millard Airport. The candidate shall work as an essential part of the Operations Department while also supporting Administration (Commercial, Business, and Planning & Engineering) functions of the airport. Omaha Eppley Airfield, located within a metropolitan area just shy of 1 million residents, is a medium-hub airport that served more than 5 million passengers in 2018 and 2019.
Anticipated schedule is 40 hours per week. The candidate must complete the Operations Supervisor On-the-Job training program within 120 days of employment, and acquire and maintain working knowledge of FAA requirements for the operation of a certificated, commercial airport.
Read the full description and apply.
---
A&P Mechanic

-

St. Louis 

Lambert International Airport

Air Choice One is seeking an addition to our team to serve as A&P Mechanic. This individual will hold a mechanic certificate with Airframe and Powerplant ratings. A&P Mechanics must hold and maintain a valid state driver's license, passport and current Airframe and Powerplant(A&P) License.

This is a full-time position and starting pay is $23.00 per hour.

View the flyer for more information:  Air Choice One Flyer

Qualified candidates should apply at careers@airchoiceone.com.
---
Bombardier Aerospace - Various Locations
Bombardier Aerospace Career Opportunities
Chicago, Dallas, Miami, Ft. Lauderdale, Hartford, Tucson, Wichita
Dubai, Linz, London, Paris & Nice, Melbourne, Singapore
Bombardier Aerospace is hiring for many positions in various locations throughout the U.S. and the world. At Bombardier, over 69,500 employees work together to move people forward around the globe—one good idea at a time. We're a global transportation company with 73 production and engineering sites in 28 countries, and a worldwide network of service centers.
For More Information:  Bombardier Career Opportunities Flyer
View their website:   careers.bombardier.com
---
Envoy Air
After a challenging year loaded with difficult circumstances, the time has come to change the course and share that Envoy will resume cadet and pilot hiring effective immediately. This is a direct result of American Airlines' plans to restart the flow and advancement of Envoy pilots to the mainline in the fourth quarter of this year. We are excited to begin processing current Instructor Cadets to fill Envoy First Officer positions and simultaneously resume the backfill of these vacancies with new cadets for our program. The pandemic is not over, but as travel demand continues its path to recovery, it is necessary for Envoy to resume cadet and pilot hiring, so it can be ready to get back to business.
As you know, our Cadet Program is one of the strongest in the industry, as we only seek the most promising university and commercial flight school student pilots providing a clear career path and smooth transition from student to instructor, instructor to regional pilot, and regional pilot to the mainline pilot.
Our Recruiting Team is ready to work with you for the transitioning of Instructor Cadets to Envoy and in identifying new talents to backfill these Instructor Cadet vacancies. We will be reaching out to you soon and join efforts to search for the best of the best. Feel free to contact Elizabeth Bogdan, our Outreach Recruiter and our Air Operations Recruitment Team if you have any questions. You can also get more information about the program on our website envoyair.com.
We value and greatly appreciate your partnership. Thank you for the collaborative efforts in making this program successful for your school, your students, Envoy and American Airlines. 
Respectfully,
Captain Ric Wilson                                           
Vice President – Flight Operations 
---
Operations Specialist - Greater Rockford Airport Authority
Chicago Rockford (Ill.) International Airport (RFD) is committed to providing exceptional people with opportunities to grow and be creative at one of the best airports in the United States. Requires the ability to perform airfield operations, including, but not limited to, monitoring and controlling the use of the airport, providing information assistance to both airport users and the public with excellent communication skills. An understanding of FAR parts 139, 77, 150, and TSA 1542. The ability to perform in the airfield area and conduct various operational duties. Capable of working independently. Related experience, computer skills, and knowledge of airport operations a plus. Requires the ability to work various shifts, including evenings, weekends, and holidays. Overtime required as needed or based on the seasonality. 
For More Information: https://flyrfd.com/wp-content/uploads/2017/08/OPERATIONS-SPECIALIST-III-Job-Posting.pdf
Send Resumes to: scassaro@flyrfd.com
---
Endeavor Air - Minneapolis/St. Paul
Endeavor Air, is currently hiring AMT's at their MSP (Minneapolis/St. Paul) maintenance base as they are currently expanding their maintenance operation in this location. 
https://careers-endeavorair.icims.com/jobs/2680/aircraft-maintenance-technician---msp/job
Endeavor Air expects to see an uptick in hiring as they continue through the summer/fall so you are encouraged to check their website regularly for their current AMT openings as they currently have 11 maintenance base locations. The Career Opportunities link has been provided below. 
http://www.endeavorair.com/content/endeavor-air/en_us/careers.html
---
A&P Openings at O'Hare Airport
UST Aviation Services has job openings for A&Ps
Providing aircraft maintenance at ORD since 2004

Providing aircraft repositioning services for several airlines on multiple fleet types for all locations of ORD airfield

Hangar space available for AOG or overnight aircraft

A&P mechanics provide all services

145 Certified

Training for aircraft repositioning provided in house

Flexible work hours for 24/7 coverage

Primary responsibilities are aircraft repositioning with expanding maintenance opportunities

Flight deck familiarization on several fleet types

ORD airport operations familiarization

Professional, relaxed team environment

Strong growth potential

New ground service equipment for aircraft repositioning and maintenance
Contact information:
(847) 299-8444
office@ustechs.us
---
ASSISTANT AIRPORT MANAGER
Lawrenceville-Vincennes Airport
The assistant manager will assist in daily operations, maintenance, and public relations of the Mid-American Air center, Lawrenceville-Vincennes Airport, a general aviation airport. The successful candidate will assist in airport facilities including wastewater utilities of the day-to-day operation, maintenance of, and in accordance with federal, state, and local regulations.
This position will assist in professional and administrative work including developing goals, objectives, plans, programs, revenue projections, budgets, federal grant applications, training/development programs, and safety initiatives for the management of the airport. Formulating policies, establishing objectives, developing short- and long-range plans to improve airport operation, facility development, safety, security protocols, facility maintenance, and business and marketing goals. Following federal, state, and local regulations, the position ensures safe and efficient airfield operating conditions. The position will be required to perform other duties as assigned.
Send current resume stating qualifications and experience to:
Kurtis E. Schwartz, Airport Manager
Mid-American Air Center
13608 Hangar Road
Lawrenceville, IL 62439
Or email same to: midamericanaircenter@yahoo.com
---
Operations Specialist

-
Brookfield, CT
Unity Jets 
Brookfield, CT
Unity Jets is seeking to hire an Operations Specialist to help develop and grow our department. This position will be based in our Brookfield, CT office. Some travel may be required, primarily to our Miami, FL office. The position will require normal business hours Monday to Friday and, in addition, occasionally some on-call hours through the week in the early morning or evening and also on the weekends or holidays. Customer demands in private aviation require 24/7 service. An effective Operations Specialist will need to be willing to provide excellent service in a busy and competitive environment.
Unity Jets has been in business since 2011. Founded by former NetJets Executives, Unity Jets offers a NetJets level of customer experience without the large capital commitment or long-term contracts. We are a well-established Private Jet Company.
Visit their website:  Unity Jets
Send resumes to:  colin@unityjets.com
---
Assistant Instructors/Lecturers (Flight) - Carbondale, IL
Department of Aviation Management and Flight
SIU Carbondale
The College of Applied Sciences and Arts at Southern Illinois University Carbondale is seeking qualified applicants for anticipated positions within ASA's Aviation Flight program. These are term, non-tenure track appointments.
For More Information:  jobs.siu.edu
---
Aeronautical Information Specialist - St. Louis metro area
Terra Veta Aeronautical & Geospatial Solutions
O'Fallon, IL
This position is in support a Department of Defense program for the U.S. Government. Applicant must be a U.S. citizen. The specialist will produce terminal procedures for military flights such as departure, arrival and approach charts using MicroStation (CAD software). Candidates will have familiarity with instrument flight, flight information publications, and must understand aeronautical concepts. Training is provided, but previous experience with CAD software, an instrument flight rating, or prior air traffic control experience is a plus.
For More Information:  Terra Veta Aeronautical Information Specialist
Send resumes to: careers@terraveta.com
---